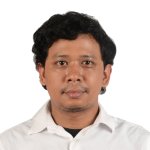 Arief Rahman, S.Si, M.Si
Head of Division of Community Development
+62 251 8 665 613 / +62 812 881 78 881
Jl. Abadi No. 16, Kedung Badak Baru, Kota Bogor
EDUCATION AND TRAINING
Magister Sains (M.Si), Regional and rural development planning
2003 – 2009
The Graduate School, Bogor Agricultural University, Indonesia
Sarjana Sains (S.Si), Biology Department
1997 – 2003
Biology Department, Faculty of Math and Natural Sciences, Brawijaya University, Indonesia
WORK EXPERIENCE
Komunitas Lansekap Budaya/KALBU (Cultural Landscape Community)
May 2015 – Present
A community-based organization which the main interest is in cultural landscape preservation and development.
Member of Tim Percepatan Pelaksanaan Prioritas Pembangunan Kota Bogor/TP4
2014 – May 2015
(Unit of Acceleration for Bogor Development Priorities Implementation)
As an unit directly under and responsible to the Mayor of Bogor city, I support the Head of TP4 in conducting monitoring and evaluation of the local government bodies, including arrangement of necessary activities needed to accelerate the implementation of Bogor development priorities.
Head of Division of Planning and Community Development
2011 – Present
Center for Regional System Analysis, Planning and Development (Crestpent), Bogor Agricultural University
To lead and manage the Program which consist of four researchers and one secretary. As one of three Programs in Crestpent, the Program conducting its main tasks on researches, consultancy services, and community services. All of the tasks are subject to the Program area of expertise, which are (i) community development, (ii) participatory approach, and (ii) the Commons (commonpool resources and common property).
Director
2007 – July 2008
Perkumpulan SALAM
To lead and manage Perkumpulan SALAM, a non-governmental organisation, in conducting its main tasks on NGO's strengthening and capacity building.
Field Coodinator
July 2005 – August 2006
Yayasan Pembangunan Berkelanjutan (YPB) – LEAD Indonesia
To lead and manage the field teams in conducting policies advocacy in community and local government level to create enabling environment for aquamarine certification in Bali Province, Indonesia. The work was conduct in partnership with Marine Aquarium Council (MAC) and Reef Check.
PUBLICATIONS
Walik Lubang: Memetik Hasil Membongkar
2008
Crestpent Press, Bogor Indonesia, 2008. ISBN. 978 – 979 – 25 – 7254 – 4.
Collective Actions: Necessary but Insufficient Condition for Participatory Coastal Management
2011
International Seminar Geospatial and Human Dimensions on Sustainable Natural Resource Management (proceeding). 2011. ISBN. 978 – 602 – 14437 – 0 – 5
Konflik dan CSR dalam Perspektif Kelembagaan
2014
Prosiding Hasil-hasil Kegiatan dan Penelitian P4W-LPPM IPB (proceeding). 2014. ISBN. 978-602-72009-1-3